I remember it like it was yesterday. Ripe blueberries. A high August sun. Long afternoons. My appendix. All are gone now, except for fading memories and these pictures.



Canaan Valley State Park chairlift.





The trail to Bald Knob.



Canaan Valley from Bald Knob.



This is the image I want to remember come March.



Another shot of Canaan Valley.



Bald Knob snake.



Heidi, the intreped explorer.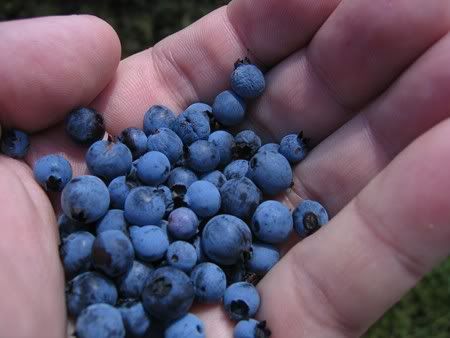 Lunch.



Looking east to Roaring Plains.



An old spruce.



Seneca Rocks.



The Potomac.



The view from Roy Gap.



Heidi.
ambasadora

Behind Seneca Rocks.



Spider web.



Looking south along North Fork Mountain.

X-posted to:
jaguarpaddler,
appalachians,
mountain,
outdoors,
backpacking,
wva,
penncamping

West Virginia, Seneca Rocks, Canaan Valley State Park